The sitting room is approx 6 m X 3.5m and has windows at the East and West ends, thus it is a very bright room. There are four sofas a three and a two seat in black leather for those who like to feel cool, and two more in green fabric for the snug feeling. One of the latter is a bed settee, which can be folded out and its' cushions removed to make a comfortable double bed - hence the house will sleep up to eleven.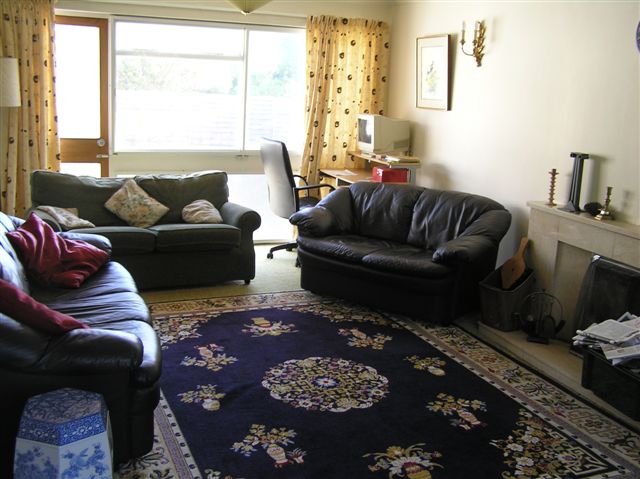 There is a log burner - there is plenty of firewood on the patio - for winter evenings, however, the two large radiators keep the room plenty warm while the central heating is on. For the techies among you, there is a 42" television with Chromecast and 2 DVD players a VHS player and a BT View PVR and an internet cable for those who prefer to use it with their laptop. For those who need to keep in contact with work while on holiday - as so many need to these days - the house has a customer accessible FREE fast FTTP wireless broadband connection which you may use with your laptop. The computer dest has a monitor and speakes for your work or Skyping etc.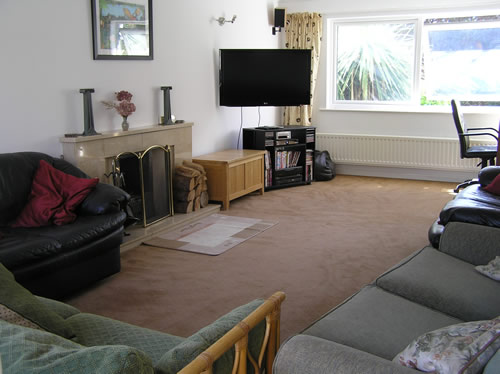 For those who are really on holiday, there is a selection of books and games for all the family to play, plus a collection of DVD's Cds and VHS tapes!