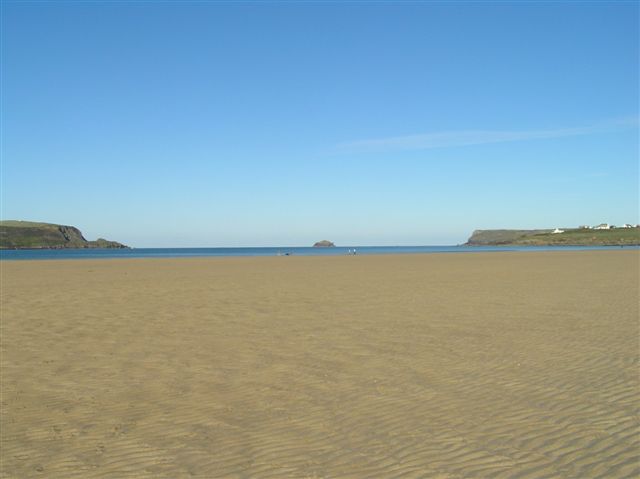 North Cornwall has many of the finest beaches in Europe, and from Rock you are in walking or driving distance of many of them. For example, Porthilly beach is only 500 metres from Sahara and Brea beach, shown above, is only a short walk away. Both provide ideal playgrounds for kiting, sports and ball games, or walking the dog. The sand is hard and Porthilly is filled with shells - hard work for sandcastles but great for the buggy wheels or ball games. Brea beach is soft sand - ideal for castles.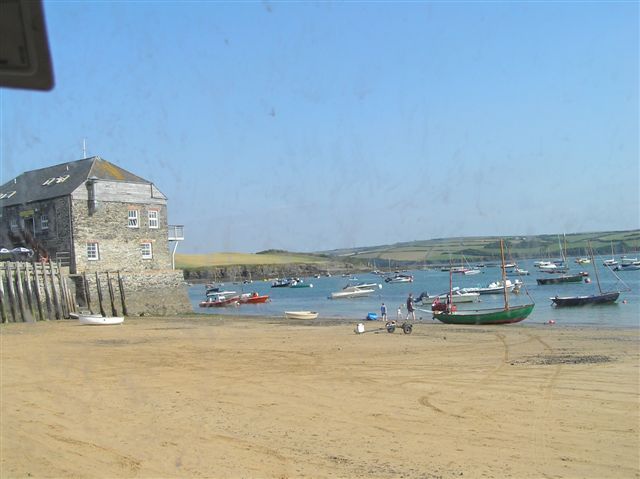 Rock beach is, in the season, the hub of boating activities in Rock (this picture was taken in October). The sand here is firm over stones for most of the beach so that boat trailers are safe to launch - no parking please. There are over 200 moorings on Rock beach for the many types of boating activities here. Moorings are rented by the day or week, by the PHC Beachmaster who is found on or near the Rock Quay.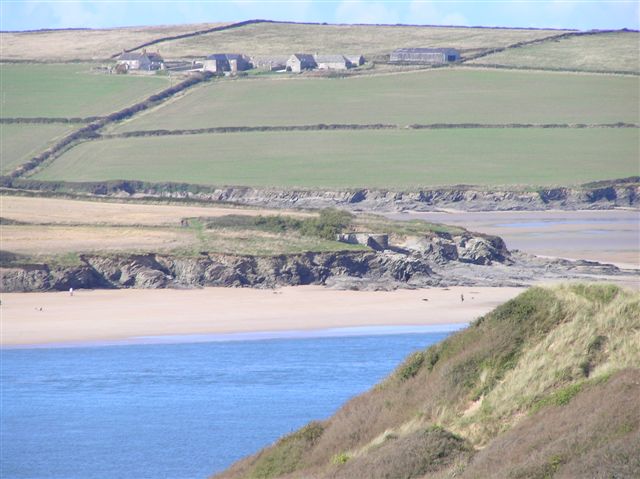 Harbour Cove and Gun Point beaches are on the Padstow side of the estuary, which you can reach on foot via the Padstow Black Tor ferry. There are miles of sandy beaches which are ideal for sandcastles or for rock pooling, or for enjoying a private cove in the sun while sheltered from the wind.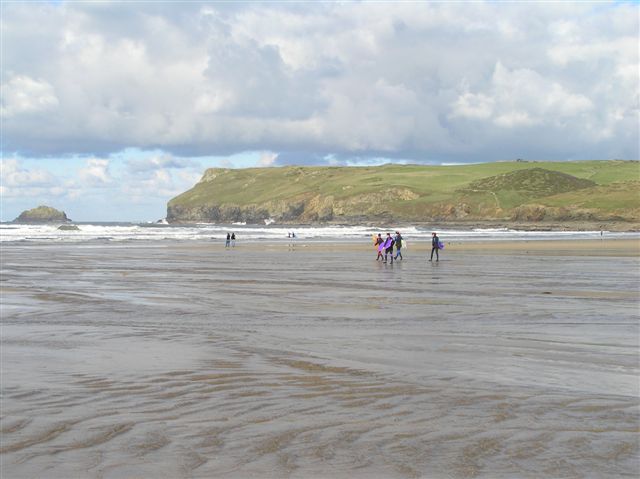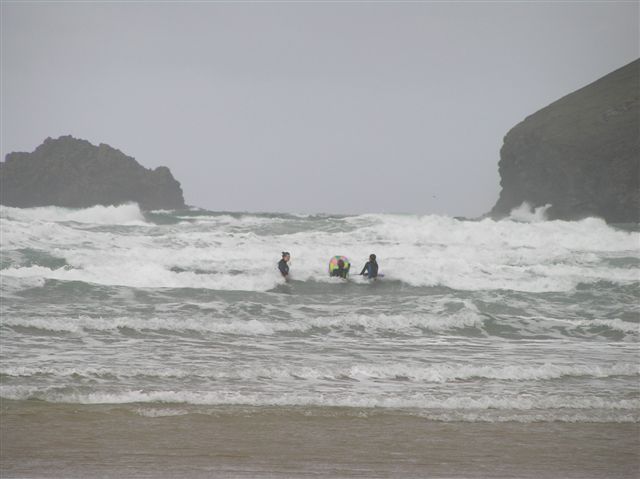 Polzeath beach is now the new centre for youth activities in the summer season, and for surfing all year. There are surf reports daily and a webcam - to show the beach and wave conditions.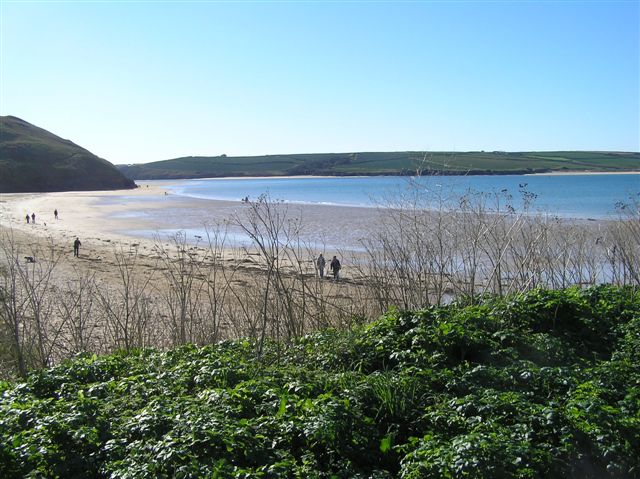 The beach and dunes from Quarry car park past Cassock hill to Brea Hill and Daymer Bay is perhaps the most idyllic place to walk, run, play, or relax. The soft sand is ideal for castles , but makes harder work for buggies - pull rather than push is our advice. The dunes run for over two miles to Daymer Bay, shown here, so there are always private areas out of view for sunbathing or picnics. No cars, no shops, so carry what you need, and preserve you energy for the trip back.