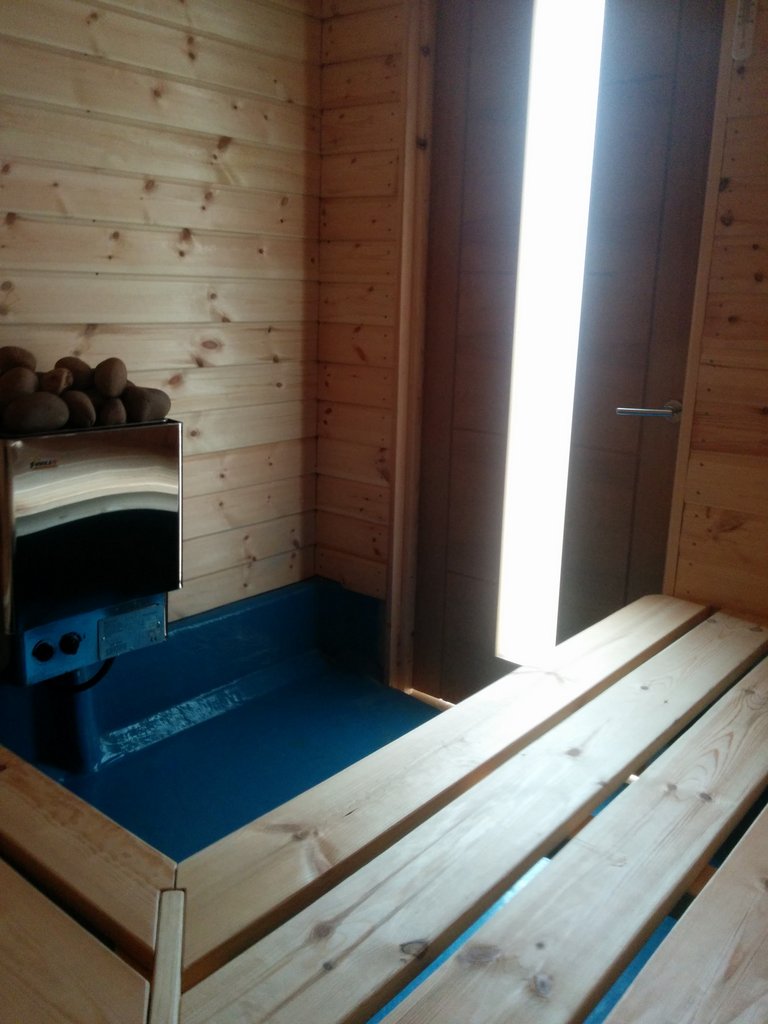 The house has a family sauna which seats 8 or four people can lie in comfort. This is electrically heated from the grid, and also utilises the solar panels on summer days. The new downstairs shower is nearby.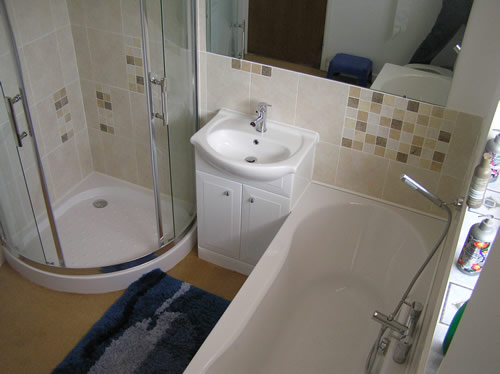 The house has a large family bathroom upstairs with WC, washbasin, a double ended bath and a 900mm quadrant shower. There is a mirror light with two pin shaver socket.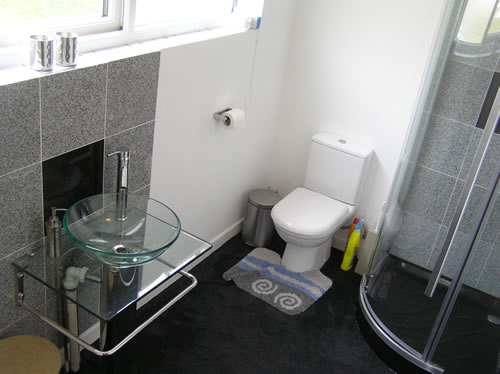 The master bedroom has a large shower room with WC, stylish glass washbasin and electric shower in a 900mm cubicle enclosure. There is a long towel rail over the radiator, and also an electric trouser press.
Off the hall is a small downstairs WC with wash basin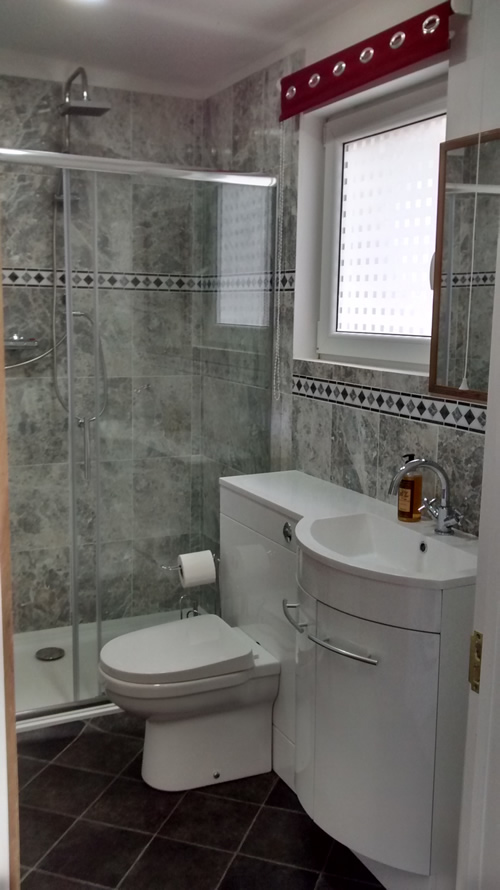 Off the utility room is a new downstairs shower room with large 1500 X 800mm shower cubicle and WC with wash basin. The shower has a thermostatic moxer valve and diverter valve to a hand spray or waterfall head. This shower is ideal if your group have come back from a ski or a surf.