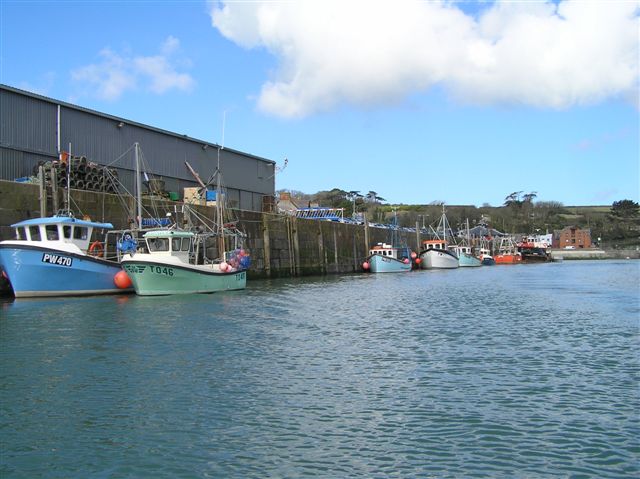 Padstow is the local town on the opposite side of the estuary, which has a wide variety of shops and facilities only 1 mile from Rock, via the Black Tor Ferry.
There is a TESCO supermarket, along with many other minor stores and souvenir shops. Padstow has a thriving shopping area with dozens of small independant shops and cafes catering to all types of customer. Several outlets carry the Rick Stein name for those who wish to enjoy the services of his shops or restaurants.
Padstow also has a Catholic Church near to the top of the hill and an impressive Anglican church which is well worth the visit, along with several other places of worship.
Padstow Harbour Office can also supply diesel for your boat, and you can arrange moorings on either side of the river via the Harbour Office.
Padstow is the place to start if you want t enjoy the long walk out to Hawkers Cove and the Coastguard lookout station up on Stepper Point.