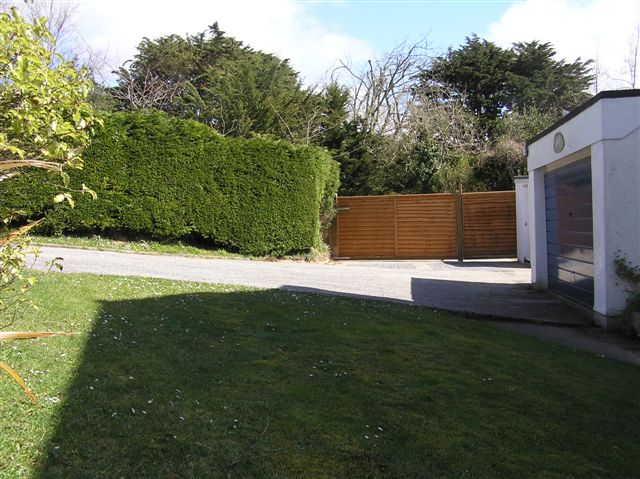 Sahara has a sloping drive down to the former garage - which is now carpeted and used as a play room and changing room - and additional store area. If you have careful drivers you can park four or five cars or boats on the drive. Access to the house is either through the garage - which we recommend - or by using the front door via the pedestrian gate at the front of the building. In the front garden, which faces the western afternoon sun, is a large teak table and 12 chairs for BBQs and outdoor meals.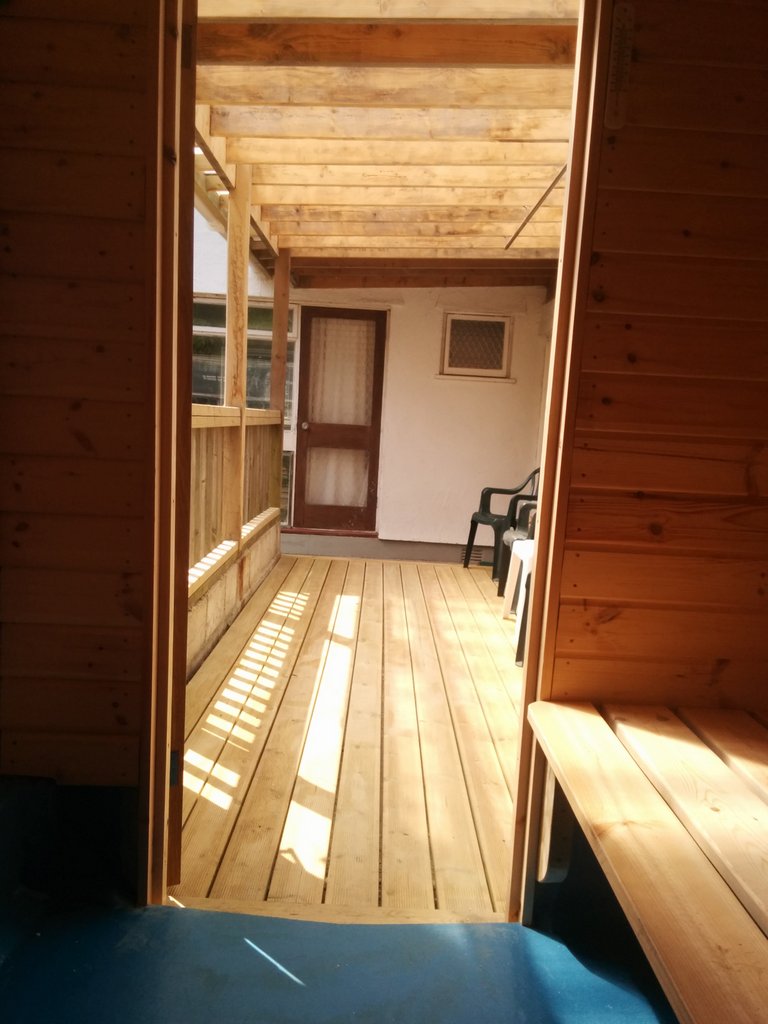 The small patio faces south and has a raised covered deck area for sun lovers and for morning relaxation. There is a large rotary clothes airer and a covered drying rail for your wetsuits.
Situated in a quiet cul-de-sac leading off the Rock Road it is peaceful yet has all the advantages of being within walking distance of the beaches at Porthilly (down a footpath) and Rock. It is also easy to reach The St Enedoc Golf Club. Nearby shops include - Newsagents, Barnecutts Bakery, John Watts Butchers, Post Office, Spar, Delicatessen, Clock Garage, etc. One can also walk to the Mariners pub and to several of the local pubs & restaurants.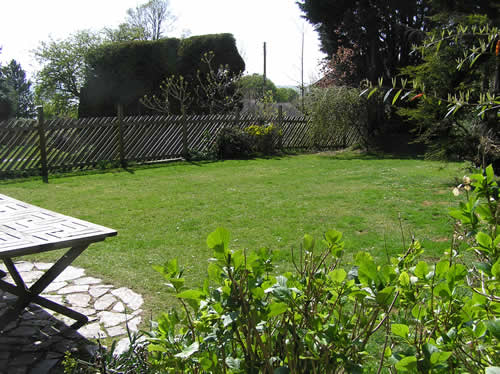 From the house you can walk down the footpath to Porthilly Beach or up across the golf course and dunes which gives spectacular views of the island and headlands at the mouth of the Camel Estuary and out to the Atlantic. Dogs are allowed on most of the local beaches and dune areas throughout the year.