We usually enter the house through the garage and utility room - which has a washing machine, tumble drier, and a deep Belfast style sink which is ideal for washing clothes, wellies, wetsuits, lifejackets and the like - before going into the kitchen: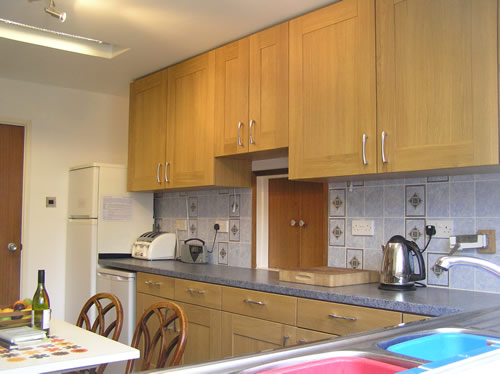 The kitchen is 4.5 m X 3.5m approx. and has both subtle LED or bright fluorescent lighting. It contains a wide array of kitchen appliances and utensils. There are for example: a fridge freezer - the garage/playroom has another freezer if you want extra space - another fridge, two single fan ovens, a microwave with grill, and another microwave, a breadmaker, a four slot toaster, and a six burner gas hob. The sink is a modern functional full size double bowl double drainer.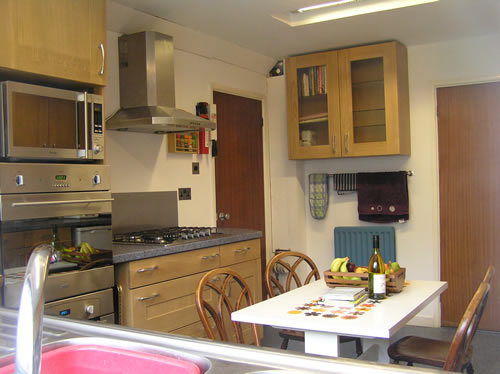 In the extensive cupboards you will find an array of Pyrex and similar dishes, crockery for 12 and matching glasses for 12. You have the choice of heavy duty stainless pans, or non stick teflon aluminium pans, plus a wide selection of minor tools. The kitchen table can seat 6 and is made of elm. There is a hatch through to the dining room and a door leads into the hall.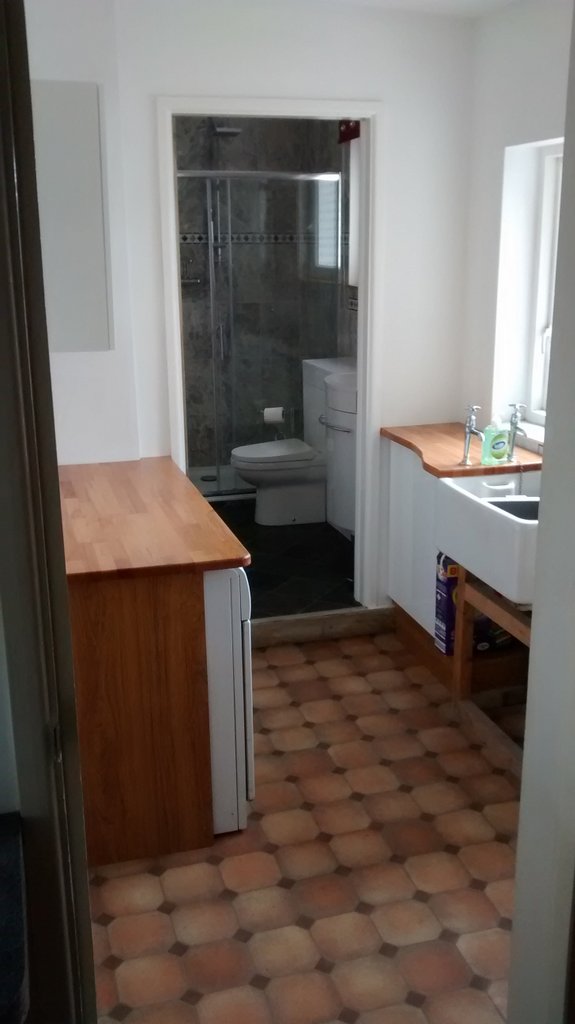 Adjacent to the kitchen is a utility room with a Belfast sink - good for washing wetsuits - and wood block surfaces. There is a modern washing machine and a condensing tumble dryer.